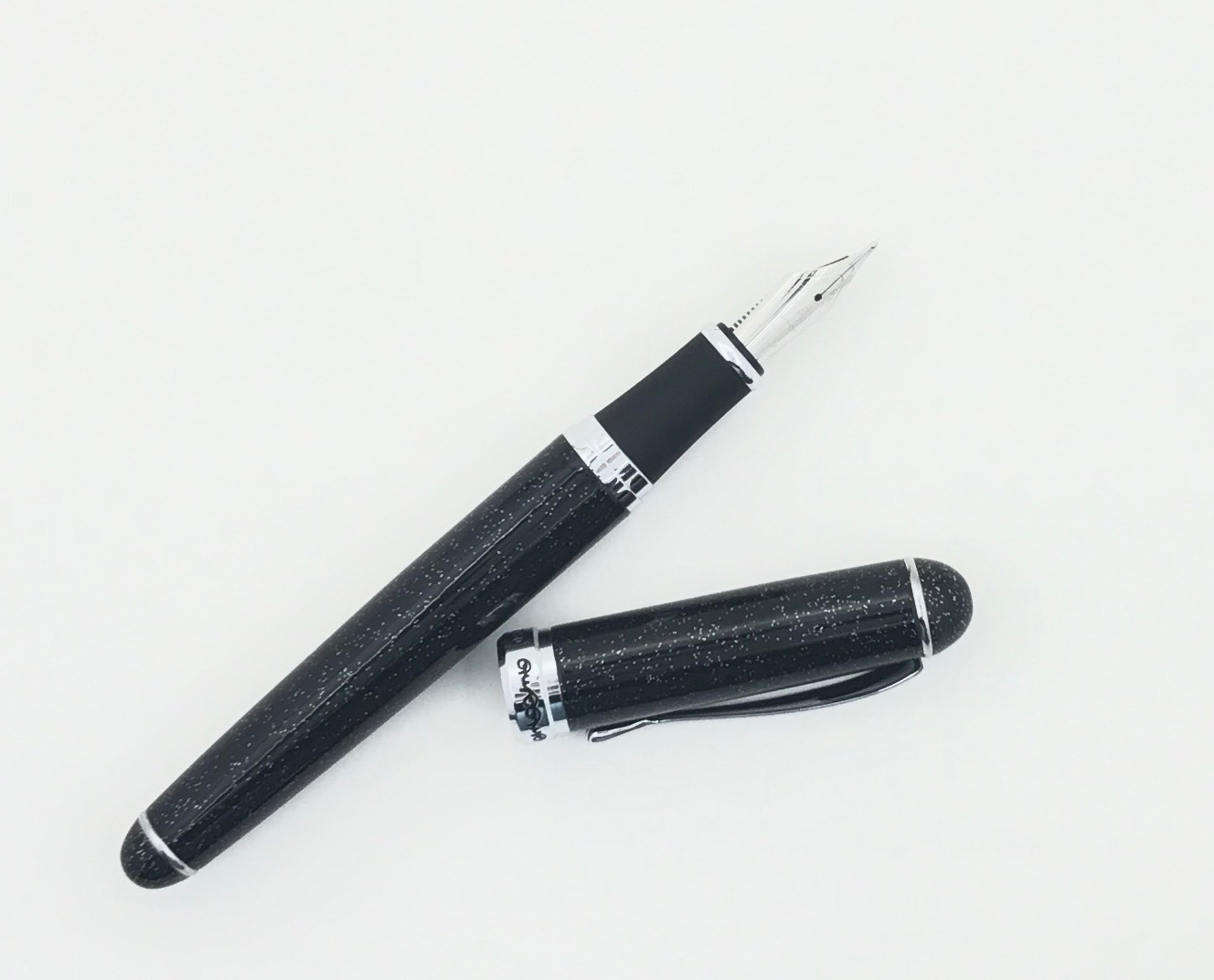 Jinhao X750 Fountain Pen
Nothing spurs creativity more effectively than writing your ideas down. And there's nothing like a fountain pen to make you feel like a real writer. Or urban sketcher. Or doodler.
This X750 Jinhao is just the thing to get you started in fountain pens, if you haven't caught the bug already. It's made of a combination of resin and metal and it's certainly substantial in the hand. This Jinhao is black with a silver sparkle so it's distinctive without being flashy, and it's complemented by a steel nib that performs beautifully.
It comes with a converter, so you can fill it easily with any color ink that strikes your fancy, and you can also use standard international cartridges.